HGS (INDIA) LIMITED
<img data-cke-saved-src="img/hgsindia.jpg" src="img/hgsindia.jpg" height="350" width="520" class="img-responsive" alt=" " style="border: 1px solid #222; border-radius: 20px; -webkit-border-radius: 20px; -moz-border-radius: 20px; class=" img-responsive"="">
HGS (India) Limited, (HGSI) (erstwhile Geosource India Limited) a part of the Sowar group, was established in 1986 in technical and financial collaboration with Geosource Inc USA, owner of Sensor Nederland b.v. to manufacture geophone strings, seismic cables & connectors. When Geosource Inc was bought out by HGS Inc USA, Geosource India Limited changed its name to HGS (India) Ltd.
HGSI manufactures HG-geophones and has a wholly owned subsidiary, HGS Products b.v. based in The Hague, the Netherlands. HGS Products also houses the European Marketing and Sales team.
HGSI is the holder of the CNBC TV 18 Emerging India Award for engineering in 2009 and BOI India SME 100 Award 2012 apart from being recognized as a STAR EXPORT HOUSE by the Ministry of Commerce & Industry in 2010.
HGSI is a global supplier for geophone strings (land and marsh), has an exhaustive product range which includes all types of telemetry, shallow refraction and multi pair cables and seismic connectors.
Products manufactured by HGSI are tailor-made to suit customer specifications and requirements. Apart from cables and connectors used with seismic data acquisition systems, HGSI manufactures cables and connectors for other equipment like resistivity meters, radar equipment etc. HGSI is the seismic industry's One Stop Shop for geophones, strings, seismic cables, connectors and accessories.
You can visit the website through www.hgsindia.com
770 capital
SOWAR MEDICAL DIVISION
Sowar Medical is a strategic business unit of Sowar Group an established agency house representing foreign companies in oil and gas, engine and control instruments, software and bio-medical sectors.
Over the past two decades Sowar Medical has introduced quality medical instruments from around the world to the Indian market. With branch offices, dealer networks and executives based throughout India, Sowar Medical has a dedicated sales and service network catering to the needs of the customers.
Some of the companies that we represent: Some of the companies that we represent:
OPTI Medical Systems Inc (USA): Blood gas and & electrolyte analyzers. Point-of-care (POC) analyzers that are use in the ICU. Very Easy to use and maintenance free with over 1500 installation all over India.
IDEXX Laboratories Inc (USA): World leader in veterinary in-house diagnostics. Annual turnover of $1.9 billion.
Diamond Diagnostics (USA): Electrolyte analyzers
Getein Biotech (China): Immunoassay analyzers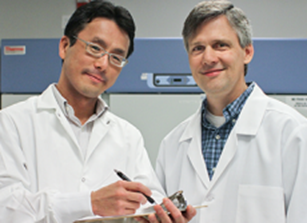 You can visit the website through www.sowarmedical.com